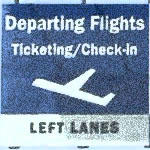 Vanilla String was released on DJ Becka's Gotham City Records label in 2006.  The release, titled Departure EP, also featured tracks by Mark Verbos, Dan Physics as well as Becka and Agent Orange. A diverse set of tracks, Departure defined the sound of then new GCR label whose repertoire continues to evolve.
Vanilla String itself is an unusual track.  It basic idea sort of caught me by surprise and seemed a good opportunity to experiment so I didn't hold back.  The result is a heavily mangled jam with wicked beats, heavily processed samples and a prickly riff which itself undergoes a transformation through Waves' Enigma filter (if memory serves me right).
No download links since the track (the entire release, actually) can be purchased from BeatPort. Go get it!

And just in case the Beatport player doesn't let you hear the entire track, its here: